Great Dane Designs [Stine Alberry]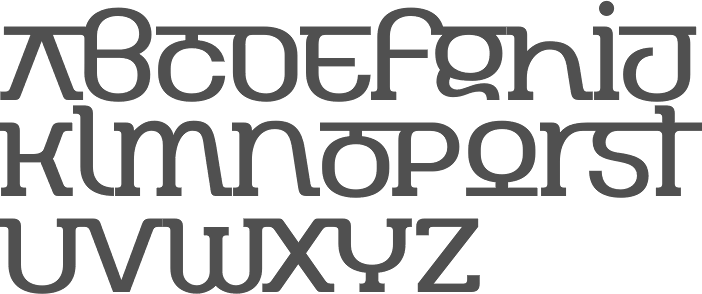 The typefoundry Great Dane Designs was established in 2012 by Stine Aelberry in Derby, UK.
Zygon Regular (2012, unicase) was inspired by the 2012 Royal Diamond Jubilee and the notion that the Jubilee, as a multicultural event, would feature celebrations inclusive of all cultures. The typeface is based on the Panjabi syllabary alphabet (Gurmukhi script) combined with the Latin alphabet.