Sabina Irina Chipara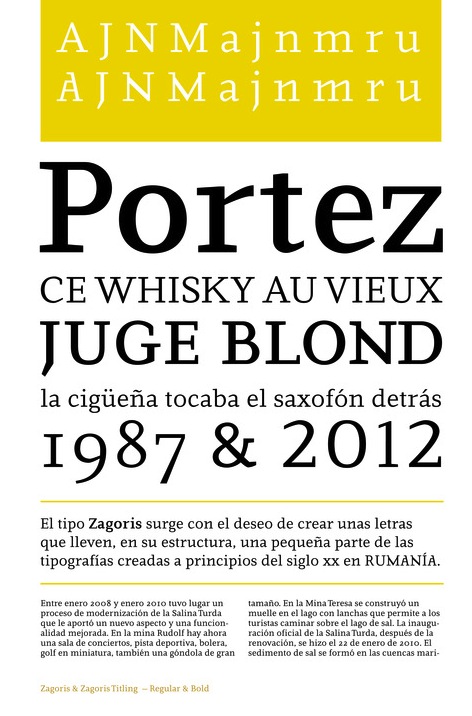 Graduate of the Design Department of the National University of Art in Bucharest, Romania. She created MoRo (2012, Modern Romanesc: an artsy typeface), Arhaic Romanesc, Moro Regular, and Moro Bold. She writes: MoRo is a modern version of archaic Romanian types. The design of the MoRo letters combines the features of Cyrillic glyphs with Latin shapes.
In 2012, during an Advanced Typography Masters at EINA, Barcelona, she developed Zagoris.
EXTERNAL LINKS
Sabina Irina Chipara
Behance page
MyFonts search
Monotype search
Google search

INTERNAL LINKS
Type designers ⦿ Type designers ⦿ Type design in Catalunya ⦿ Type design in Romania ⦿