HelloMe [Till Wiedeck]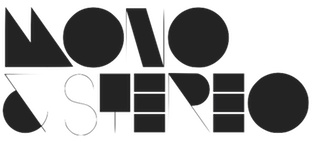 HelloMe is Till Wiedeck's Berlin-based studio. They created the following typefaces in 2011: HM Extra (the visual identity for HipHop musician Exzem is based around the custom alchemic typeface HM Extra), HM JuneGrotesk, HM Tilm (monoline, created with Timm Häneke). HM Walnut (2008) is a modular geometric experimental typeface. HM Club (2009) is an art deco typeface created as part of Videoclub's visual identity. HM Mary (2008) is almost in the piano key typeface genre. HM Melt (2008) is a very original logotype stencil typeface.
In 2014, they made the bespoke typeface Blom & Blom. In 2015, they published the children's block typeface Tiny.
EXTERNAL LINKS
HelloMe
MyFonts search
Monotype search
Fontspring search
Google search

INTERNAL LINKS
Type designers ⦿ Type designers ⦿ Commercial fonts (small outfits) ⦿ German type scene ⦿ Art deco typefaces ⦿ Experimental type ⦿ Piano key typefaces ⦿ Typefaces for alchemy ⦿ Corporate typefaces ⦿