The Type Foundry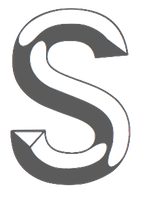 British commercial type foundry. They sell typefaces made, e.g., by these designers:
Claire Scully: Anemone, Feather, Nature Club.
Jack Featherstone: Delphon.
Josep Román: Elia, Lausana.
Michael Willis: Future Venus.
Angus Macpherson: Grande Fete (hairline sans), Nord Express (art deco sans).
Rob Francis: Industrie Sonderbar.
Ross Bennett: Milk (LED face).
Mind Design: Verdun (2009, co-designed with Rafael Farias), Metastasis, Muggenburg Grotesk (Bauhaus style).
Rose Stallard: Rock (scanbat face).
Patrick Saville: Shadow (textured caps).
Philipp Dornbierer: Spargel (2012, a humanist sans).
Haniboi: Studio Rock (ornamental caps).
Jamie Winder: Turnpike Display and Turnpike Bevel (2012).
Oli Frape: Welco (2012, hand-drawn).
EXTERNAL LINKS
The Type Foundry
MyFonts search
Monotype search
Fontspring search
Google search

INTERNAL LINKS
Commercial fonts (small outfits) ⦿ Type design in the United Kingdom ⦿ Ornamental caps typefaces ⦿ Bauhaus and type design ⦿ Scanbats ⦿ LED / LCD fonts ⦿