Vlad Viperov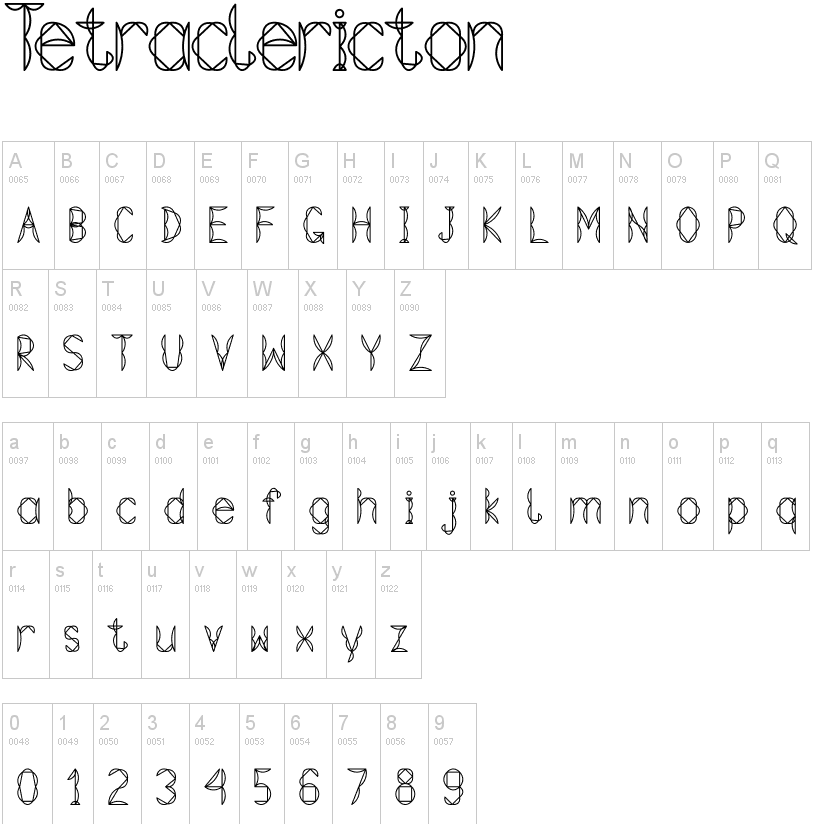 Russian designer in Volgograd (b. 1975) of Bambuchinnox (2013, a connect-the-dots typeface), Repivmanusc (2013), Viper78 (2012, free Latin display face), Argocksaz Viper 78 (2012, a monoline sans family), and Decor Viper78 (2012).
In 2013, he created Decorissimant Viper 78, Tetraclericton and Gramoclericton.
Typefaces from 2014: Mayuragifkas 222, Injancromvela, Nexarumpelstil, Rumpelstilnexz, Markofontina (necrocock style).
In 2015, he made Arbycksazjan, Oxygetrompal, Kaplionixxaz and Bymberangiykas.