Chromatic typefaces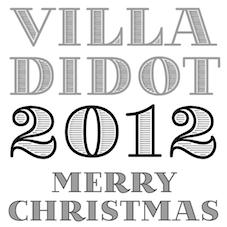 Chromatic, layered, or stackable typefaces include
Fun City (Roman Gornisky).
FF Primary (1995, Martin Wenzel).
Detroit (Alexander Sheldon).
Federal (LettError).
Zamenhof (Castle Type).
Skitch (Yellow Design Studio).
Anodyne (Yellow Design Studio).
Stacker (Ian Lynam).
Dog Eared (Andy Babb).
Quintet, Evetide and other typefaces in the Photolettering collection.
Cassandre's Bifur.
Russell McGorman's typefaces Kush, Metro Bots, Campcraft and Reo.
Idler (Lamesville).
Villa Didot (Sascha Timplan).
Frontage (Yuri Zaech).
Typometry (Emil Kozole).
Adec20 (Serge Shi).
Madame.
Rosewood Fill (Carl Crossgrove).
Antorcha (2012, Jorge Ivan Moreno Majul).
Valuco (Aesthetic Apparatus).
EXTERNAL LINKS
Chromatic typefaces
MyFonts search
Monotype search
Fontspring search
Google search

INTERNAL LINKS
Choice of fonts ⦿ Multicolor typefaces ⦿