Angie Makes (was: Fonted House) [Angie Baldelomar]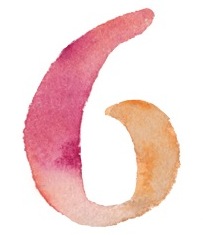 Angie Baldelomar is a Lubbock, TX-based type designer at Fonted House, a typefoundry she started in 2010 with Sara Snyder, with whom she co-designed the tall hand-printed caps typeface Canoe (2012).
In 2013, she published the connected script typeface Matchmaker (Fonted House), the hand-printed Southern Belle, and the ampersand font Quirky Sands.
Typefaces from 2014, now published under her own label, Angie Makes, include Graciela (hand-printed), Hollyhock (sribbly script), Milkmaid.
In 2015, she made the script typefaces Flatland, Lovefern, Frolicky, Malarkey, Bellwethers, Snowberry (watercolor emulation) and Fetching.
Typefaces from 2016: Halfback, Foxglow, Heathrow (a great connected script), Duckbite (a script). Still in 2016, she published the Font Bundle of Glory, which contains these hand-crafted typefaces: Blacksheep, Claphands, Dahlia Darling, Fandangle, Fineday, Funfetti, Helsinki, Hola Bonita, Hoodwink, Ladyfinger, Okey Doke, Rockaby, Seafair, Shippey.
Typefaces from 2017: Hartley (textured brush script).
Dafont link. Creative Market link. Another Creative Market link. Aka Angie Makes.