Joe (Hsuan-Hao) Chang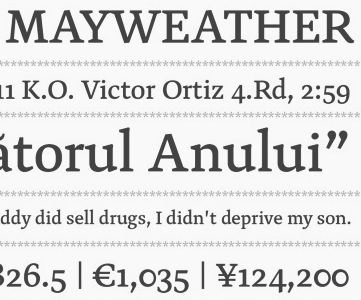 Taiwanese graphic designer Joe (Hsuan-Hao) Chang (Taipei) has unveiled his typeface Wafflu in 2012. Joe, who has worked as a type designer for Dynacomware and also as a freelancer at Tenten Creative, was inspired to create the typeface by Dutch waffles and by Japanese scripts.
In 2012, he graduated from the TypeMedia program at KABK, Den Haag. Wafflu was his graduation project.
During his studies with Paul van der Laan at Type & Media in the KABK in Den Haag, Joe Chang created a revival of a 1927 typeface by Sjoerd H. de Roos called Meidoorn (2012). For this, he used printed material as well as original punches.
In 2012, for Peter Verheul's course at the KABK, he created the sturdy text typeface Mayweather. Before his studies at KABK, he created the Latin typeface Rubbery (2009).
Principal of Typetrix.