Jonathan Martin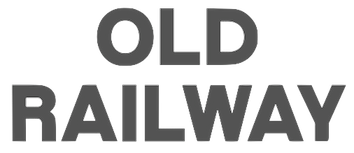 Graphic design graduate from Birmingham City University, who is now based in Marlborough, UK. His typeface Two Lines English Egyptian was developed in 2013 for a university project. It was based on the specimen found in the Blake, Garnett and Co. type specimen c. 1819. This typeface was produced by the first William Caslon's grandson, William Caslon Junior and his type foundry in around 1816, and is said to be the first commercial printing sans serif.
Creator of the alchemic typeface Ambicase Sans Display (2012), the double case typeface CO2 Display (2012), Facade Sans (2012, a combination of art deco and Futura), Facade Display (2012), Facade Display Stencil (2012), Facade Novelty (2012), and Twofaced Display Type (2012, Ten Dollar Fonts). In 2014, the entire Facade series was renamed Fassade---I think, but am not sure, that pressure must have come from Ascender / Monotype, which has a typeface called Facade by Steve Matteson.
Typefaces from 2013 include Hadron (a strong-willed display typeface), Old Railway Type (revival of early 1900s sans serif lettering found on railway signage of the this period all across the UK).
In 2017, he published the outlined Del Agua icons. In 2018, he designed the logotype Orshon.
EXTERNAL LINKS
Jonathan Martin
Behance page
MyFonts search
Monotype search
Fontspring search
Google search

INTERNAL LINKS
Type designers ⦿ Type designers ⦿ Type design in the United Kingdom ⦿ Typefaces for alchemy ⦿ Stencil fonts ⦿ Icon fonts ⦿