NEN 3225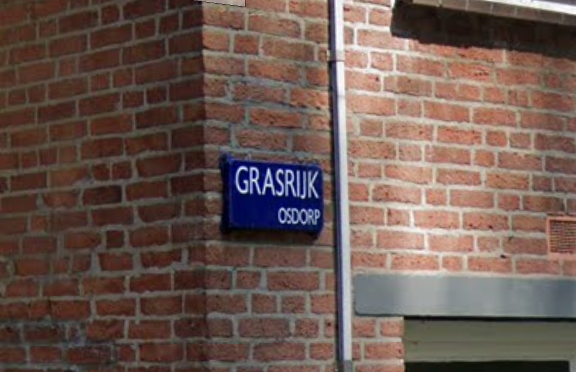 In 1962, NEN (the Dutch Institute for Normalization) published a guide for a sans and a serif design. It is rumoured that Visualogik has digitized this, but no one can confirm this. The typeface has been used on signage in Amsterdam. The committee that decided on the details of the design, according to Kuitenbrouwer:
Ir. H.G.J. Schelling, architect at NV. Nederlandsche Spoorwegen, Utrecht (chairman)
Prof. Dr. G.W. Ovink, estethic advisor at Lettergieterij "Amsterdam" v/h Tetterode (secretary)
S.L. Hartz, graphic designer at Joh. Enschede, Haarlem
Jan van Krimpen, typographer, Joh. Enschede, Haarlem
H.C. Warmelink, notary and type specialist, Amsterdam
Prof. Ir. C. Wegener Sleeswijk, architect, Amsterdam
NEN 3225 is often referred to as the Dutch DIN. It is defined and described in SWOV-Rapport_1970-7 entitled Verkeertekens op borden (1970, D.J. Griep and A. Kranenburg, Stichting Wetenschappelijk Onderzoek Verkeersveiligheid, Voorburg, The Netherlands). There are four sets of capitals in NEN 3225, called Alfabet Serie C, D, E, and F, which vary from narrow (C) to wide (F). In addition, there is one set of lowercase glyphs, called series "e", which is adapted to Series E in width. The SWOV document mentions that these letter types were developed after consultation with Ovink. Local download of that report from 1970 (in Dutch). Letter proofs at Lettergieterij Tetterode (at the University of Amsterdam).
Visualogik produced a related digital font called Ovink D VL, dated 1995, after the D series. A later date, 2004, was added that refers to copyright by Novatype, a subsidiary of Visinova. Ovink D VL appears to match the font used on many of Amsterdam's street name plates (in 2020). HR Groep in the Netherlands is using a digiatl font called Ovink Ee, which matches the NEN 3225 Series E and e. That font is used on some street and traffic signs in the country.
EXTERNAL LINKS
NEN 3225
MyFonts search
Monotype search
Fontspring search
Google search

INTERNAL LINKS
Dutch type design ⦿ DIN ⦿ Map/Travel dingbats ⦿