Przemyslaw Hoffer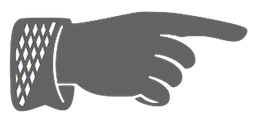 Przemec Hoffer is the Lodz, Poland-based creator of the hairline titling sans typeface Basicl (2012) and of Basic Title Font (2012, hairline caps).
In 2013, he designed Madame Klara, Madame Deloblat and Madame Mary, a trio of thin slab serif typefaces for glamour magazines.
In 2014, he made the octagonal typeface Mechanik. In 2016, he started work on Laktoza.
In 2018, Mateusz Machalski, Borys Kosmynka and Przemek Hoffer co-designed the six-style antiqua typeface family Brygada 1918, which is based on a font designed by Adam Poltawski in 1918. Free download from the Polish president's site. The digitization was made possible after Janusz Tryzno acquired the fonts from Poltawski's estate. The official presentation of the font took place in the Polish Presidential Palace, in presence of the (right wing, ultra-conservative, nationalist, law and order) President of Poland, Andrzej Duda. Calling it a national typeface, the president assured the designers that he would use Brygada 1918 in his office. It will be used for diplomas and various other official forms. In 2021, with Anna Wielunska added to the list of authors, it was added as a variable font covering Latin, Greek and Cyrillic to Google Fonts. Github link.
EXTERNAL LINKS
Przemyslaw Hoffer
MyFonts search
Monotype search
Fontspring search
Google search

INTERNAL LINKS
Type designers ⦿ Type designers ⦿ Very thin (hairline sans) typefaces ⦿ The Polish type scene ⦿ Sites with only a few free fonts ⦿ Fashion mag typefaces ⦿ Octagonal typefaces ⦿ Variable fonts ⦿ Greek/Coptic ⦿ Cyrillic type design ⦿