Suleyman Yazki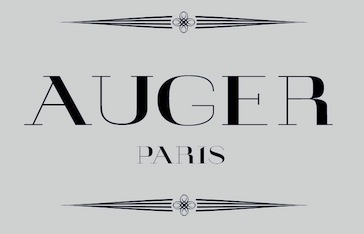 Istanbul-born graphic designer and typographic researcher, now located in Geneva, Switzerland. During his studies in the Master of Graphic Design program in Rennes (France), he created Lita (2012), a thin grotesk typeface. L'Atelier (2012) is an experimental typeface designed with Colophon Foundry (UK) for the international Chaumont graphic design festival.
In 2013, he created the distinctive typeface Auger for Auger Paris: Created by Raymond Jacquet in 1946, the studio, which has the distinction of being one of the last existing typography and wood engraving studios, has been managed by the typographer and engraver Vincent Auger since 2004, who perpetuates this prestigious studio. To improve the image of the studio, the aim of the new identity was to think up a character relating to the book and its history. The design is based on a more contemporary didone, while strongly influenced by Art Deco aesthetics.
He joined Studio Dumbar in Rotterdam. Graduate of the School of Applied Arts of Rennes (France) and of DSAA LAAB Academy in 2014. In 2014, he started work at Prologue Films in Los Angeles. At Fontfabric, he published the free Latin / Cyrillic stencil font Rafale (2014) and the art deco font Auger.
EXTERNAL LINKS
Suleyman Yazki
Behance page
MyFonts search
Monotype search
Fontspring search
Google search

INTERNAL LINKS
Type designers ⦿ Type designers ⦿ Type design in France ⦿ Dutch type design ⦿ Type design in Turkey ⦿ Corporate typefaces ⦿ Art deco typefaces ⦿ Type scene in California ⦿ Sites with only a few free fonts ⦿ Stencil fonts ⦿ Cyrillic type design ⦿ Type design in Switzerland ⦿