Universal Thirst [Kalapi Gajjar-Bordawekar]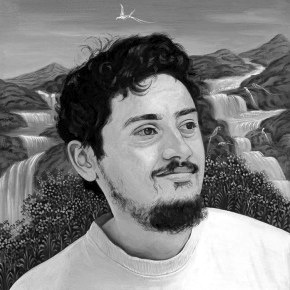 Indian graduate of the MATD program at the University of Reading in 2012. Co-founder of Universal Thirst, a company located in Bangalore and Reykjavik.
Gajjar's graduation typeface is Mila (2012), a Latin / Gujarati / Tamil multi-script typeface specifically designed for children's books.
Kalapi works at the London office of Dalton Maag. Aktiv Grotesk, a Dalton Maag typeface, was extended to cover Indic languages by Sebastian Losch and Kalapi Gajjar-Bordawekar. It won an award at Granshan 2016.
Kalapi contributed in 2016 to Vernon Adams's Oswald, one of the Google Web Fonts.
In 2019, Gunnar Vilhjalmsson, Kalapi Gajjar and the Linotype design Studio developed the 5-style Linotype Gujarati for use in print and on the screen.
Custom typefaces by Universal Thirst: