Miranda Roth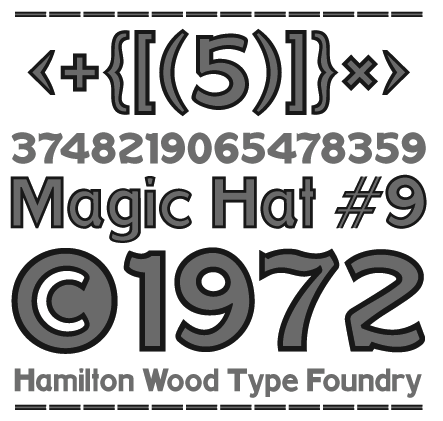 American creator of HWT Antique Tuscan No.9 (2012, Hamilton Wood Type). The HWT explanation: A very condensed 19th century Tuscan style wood type design with a full character set with ligatures. This design was first shown by Wm H Page Co in 1859.
She also made Roman Extended Light (2012), which is a revival of No. 251 in the 1872 catalog of Page Manufacturing Company.
Typefaces from 2013: HWT Catchwords, HWT Republic Gothic (with Richard Kegler).
Rich Hopkins, a printing historian, acquired Baltotype ca. 1993. Based on drawings from the 1950s in the Baltotype material (and in particular, a 1955 font by George Battee called Athena), Miranda Roth at P22 / Lanston designed LTC Athena, a narrow art deco typeface, in 2013.
Typefaces from 2014: LTC Archive Ornaments (Richard Kegler and Miranda Roth), P22 Saarinen (a set of eight architectural styles based on the lettering of Finnish American architect Eero Saarinen). She also redrew LTC Goudy Initials (2005) based on the original proofs of large sizes of Cloister Initials by Frederic Goudy.