Johnston's Underground Type [Edward Johnston]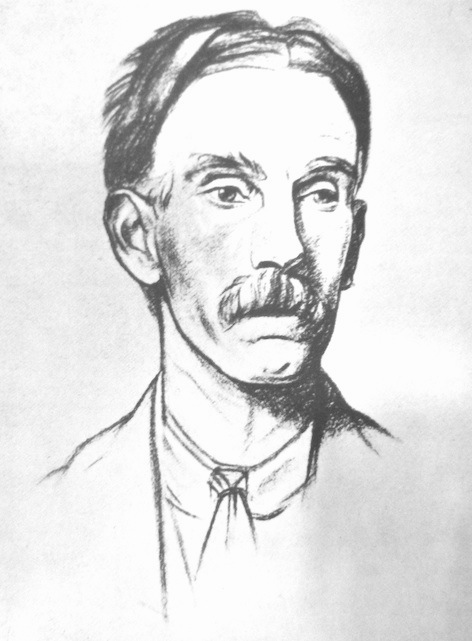 Greg Fleming, upon the publication of his open source version Railway Sans (2012) of Edward Johnston's Railway Type of 1916, recalls the history of the typeface, and adds valuable references. The text below is his.
The typeface was commissioned between 1913 and 1915 by Frank Pick (1878-1941), Commercial Manager of the Underground Electric Railways Company of London, UERL, also known as The Underground Group, as part of his plan to strengthen the company's corporate identity. Frustrated at the diversity and seemingly endless variations of poor or unsuitable type- typefaces that were, at that time, in use across the system, one of his first key actions was to introduce a standardised approach to advertising and lettering. Pick's brief to Johnston was essentially that a typeface was needed that would ensure that the Underground Group's posters would not be mistaken for advertisements; it should have the bold simplicity of the authentic lettering of the finest periods and yet belong unmistakably to the twentieth century. Johnston's New Sans typeface first appeared in a poster of July 1916. Inspired by the proportions of classical Roman lettering, based on square and circular forms, it is a vehicle of bold clarity and a perfect example of typography as a powerful, authoritative information tool. It has been used, almost unchanged in essence, continuously and timelessly in signage, posters and publicity for nearly a century.
In 1933, The Underground Group was absorbed by the London Passenger Transport Board and the typeface was adopted as part of the London Transport brand. The typeface was originally called Underground. It became known as Johnston's Railway Type, and later, simply, Johnston or New Johnston Sans. Today, Transport for London uses updated versions in many weights of the original face, known as New Johnston Sans. This is not commercially available, except under strict TfL license. Railway is not based on or derived from the official New Johnston Sans in current use by Transport for London. Instead, it predates New Johnston by sixty-three years.
The references:
Justin Howes: Johnston's Underground Type. Harrow Weald: Capital Transport. 2000.
Oliver Green and Jeremny Rewse-Davies: Designed for London: 150 years of transport design. London: Laurence King. Pages 81-82. 1995.
Christian Barman: The Man Who Built London Transport: A Biography of Frank Pick. David & Charles. Page 43. 1979.
Colin Banks: London's Handwriting: The development of Edward Johnston's Underground railway block-letter. London Transport Museum. 1994.
Eiichi Kono: Pen to Printer --- New Johnston Sans. University of Brighton, Arts Faculty Staff member page.
EXTERNAL LINKS
Johnston's Underground Type
MyFonts search
Monotype search
Fontspring search
Google search

INTERNAL LINKS
Type design in the United Kingdom ⦿ History of type ⦿ Books on type design ⦿ Map/Travel dingbats ⦿