Crafting Type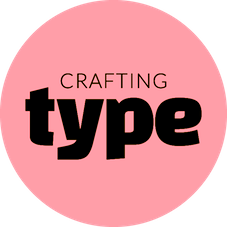 Crafting Type are introductory type design workshops held around the world. Each workshop is taught by professional type designers. The initial team includes Dave Crossland, Alexei Vanyashin, Eben Sorkin and Octavio Pardo. They were joined later by Thomas Phinney, Vernon Adams and Aiofe Mooney. Schedule of workshops:
February 2-4, 2013: MIT Media Lab, Cambridge, MA.
March 8-10, 2013: Pacific Northwest College of Art, Portland, OR.
June 29-30, 2013: Santiago de Compostela, Spain.
July 17-19, 2013: Lasalle College, Singapore.
Oct 5-7, 2013: Dublin, Ireland.
November 15-17, 2013: Chicago, IL.
January 10-12, 2014: FontShop, San Francisco, CA.
EXTERNAL LINKS
Crafting Type
MyFonts search
Monotype search
Fontspring search
Google search

INTERNAL LINKS
Studying type design ⦿