Hector Carrillo Aspano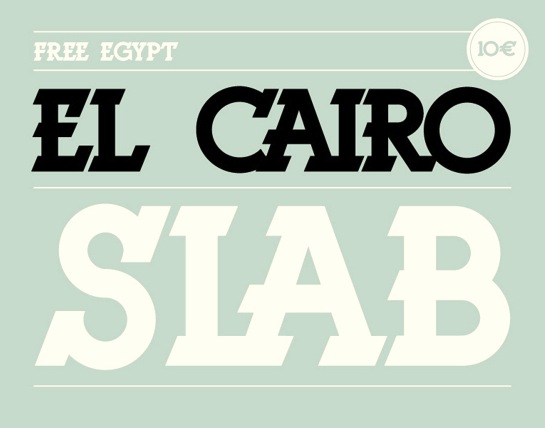 Barcelona-based graphic designer (b. 1988) who created the avant garde experimental typeface AMFE (2013), and Scanogram (2013). Creator of Bowman (2010), a font specially made as a typographic tribute to 2001: A Space Odyssey.
Cairo Slab UT (2013, available from Ultra Types) is a reworking of Slab Serif, a typeface found in 100 alphabets publicitaires (1946).
Typefaces from 2014: Odd Slab.