Canberra Centenary Typeface Design Competition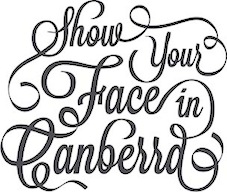 To celebrate the 100th anniversary of Canberra, the city organized a typeface design competition with a 10000 Australian dollar first prize. The home of the competition is the University of Canberra.
The design brief: Create a versatile and usable new typeface, to be employed primarily in headlines and sub-heads that reflects the style, spirit, prestige and character of the city of Canberra.
At the end of 2013, the winners were announced. Grand prize winner was James Raftopoulos for a thin slab serif. Second place went to Alex Kaczun for Directors Cut. The full list of winning entrants.