Marco Ugolini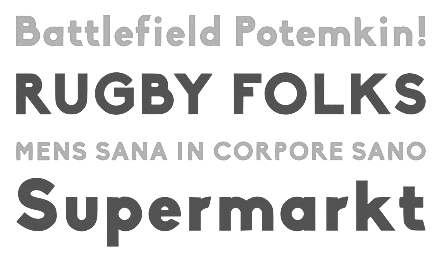 Italian visual artist based in Amsterdam and Berlin. In 2005 he graduated with a bachelor's degree in visual communication from ISIA (Florence, Italy) and Bauhaus University (Weimar, Germany). He continued his studies at the Sandberg institute of the Rietveld Academy, Amsterdam, where he obtained a Master's degree.
Creator of the geometric sans typeface Biko (2013), which is named after South African anti-apartheid activist Steve Biko. See also Biko Light (2013). Buy Biko from Monofonts. Obtain a free copy from Dafont.
In 2014, he designed the masculine sans typeface Coluna Condensed Bold (also free at Dafont, this family includes Rounded, Outlined, and Sketched styles).