Type Design [Piotr Grochowski]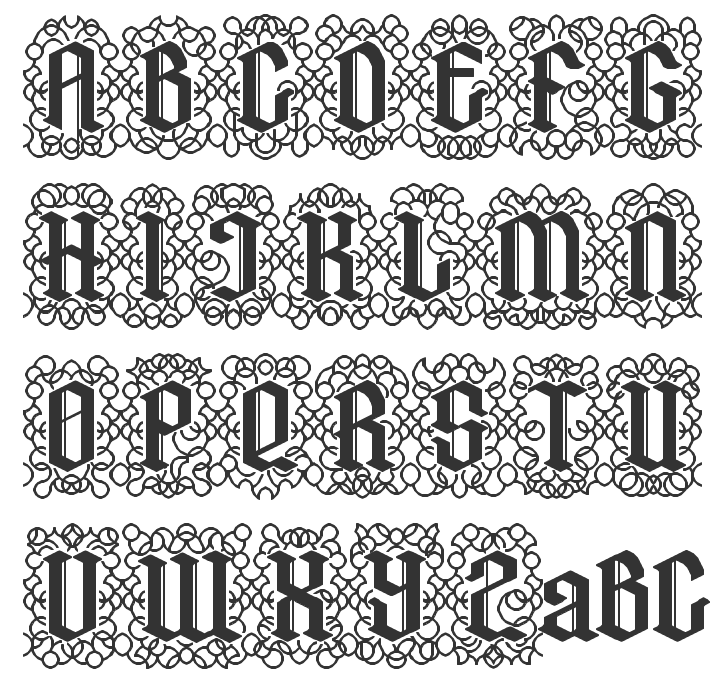 Type Design is the web home of Polish designer Piotr Grochowski, aka Groszak. His typefaces:
At FontStruct, where he is no longer active, he made several LED typefaces in 2013: Digital Display, Real 7 seg, 7 Seggggg, 7 Seg Hardness, 16 Segment, Calcula Improved, Verdana and Arial (sic). He also made tens of pixel typefaces such as 12 seg, 4x4 Pixel, 5x5 Pixel, 3x4 Pixel, and Helvetica (sic).
The decorative font Apostle Fix (2013).
DMCA Sans Serif (2020). Monospaced, similar to and metric-compatible with Microsoft Consolas. Its 3309 glyphs include Latin, mathematics, Greek, Cyrillic, Hebrew, Armenian, Thai and Arabic.
Custom Font ttf (2020). Custom Font is a set of two bitmap font designs (6-12 and 8-16). Version 3.0 contains 2823 characters.
Riglos Mono (2020: a monospaced font based on Riglos), TD bitmaps (2020), Kikos (2020: a pixel font), Fifaks (2008-2020: a 20,000+ glyph bitmap font set based on Fairfax).
In addition, Piotr developed a font renderer called TD Renderer.
EXTERNAL LINKS
Type Design
MyFonts search
Monotype search
Fontspring search
Google search

INTERNAL LINKS
Type designers ⦿ Type designers ⦿ Pixel/bitmap fonts ⦿ LED / LCD fonts ⦿ FontStruct fonts ⦿ Blackletter fonts ⦿ The Polish type scene ⦿ Sites with only a few free fonts ⦿ Monospaced fonts ⦿ Greek/Coptic ⦿ Cyrillic type design ⦿ Hebrew font links ⦿ Thai fonts ⦿ Typefaces and type design for Arabic ⦿ Armenian fonts ⦿