Adrian Candela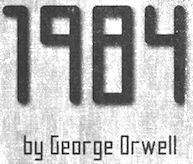 Valencia, Spain-based creator of the Bauhaus-inspired monoline geometric rounded sans typeface Bowhouse (2013, free), the retro futuristic typeface AC Brodie (2013, free), the free art deco typeface AC Mountain (2013), the 3d typeface AC Framed (2013), the film strip typeface AC Filmstrip (2013, free), Comic Runes (2013, rune simulation), Scribbled (2013), and the hexagonal typeface Bee Type (2013, +Filled, +outline).
Newsense (2013) is an art deco typeface that extends Milton Glaser's Film Sense (1968).
Romaji Mincho (2013) is a free Asian simulation font based on the style of the Mincho typeface. Rhyder (2013) is a great (free) geometric 1930s style sans typeface. Martell (2013) is a free general purpose slab serif family.
AC Big Serif (2013) is a free rounded wedge serif typeface. AC Thermes (2013) is a sans display typeface.
Typefaces from 2014: AC Wanita (hand-drawn).