Reza Bakhtiarifard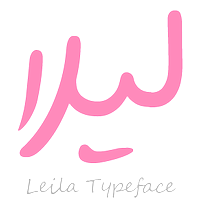 Graphic designer in Tehran, Iran, b. 1990. Creator of the nine weight Arabic / Persian typeface Milad (2013), Novin Web (203, with Hirbod Lotfian), Ravi (2013, published by 29LT, Sheed (2014), Shafigh Bakh (2014), and Roya Bakh (2014). In 2015, he made Yekan Bakh, Chista UI and the hand-crafted Leila. In 2017, together with Omid Emamiam, he designed the wonderful Farsi font Vazeh Quranic.
Ray (by Reza Bakhtiarifard and Omid Emamiam) won an award at Granshan 2017.
In 2017, he designed Nian for Arabic, Urdu, Kurdish and Jawi.
Typefaces from 2018: MTN Irancell.
EXTERNAL LINKS
Reza Bakhtiarifard
Behance page
MyFonts search
Monotype search
Fontspring search
Google search

INTERNAL LINKS
Type designers ⦿ Type designers ⦿ Type design in Iran ⦿ Typefaces and type design for Arabic ⦿ Corporate typefaces ⦿