Abelardo Gonzalez versus Christian Boer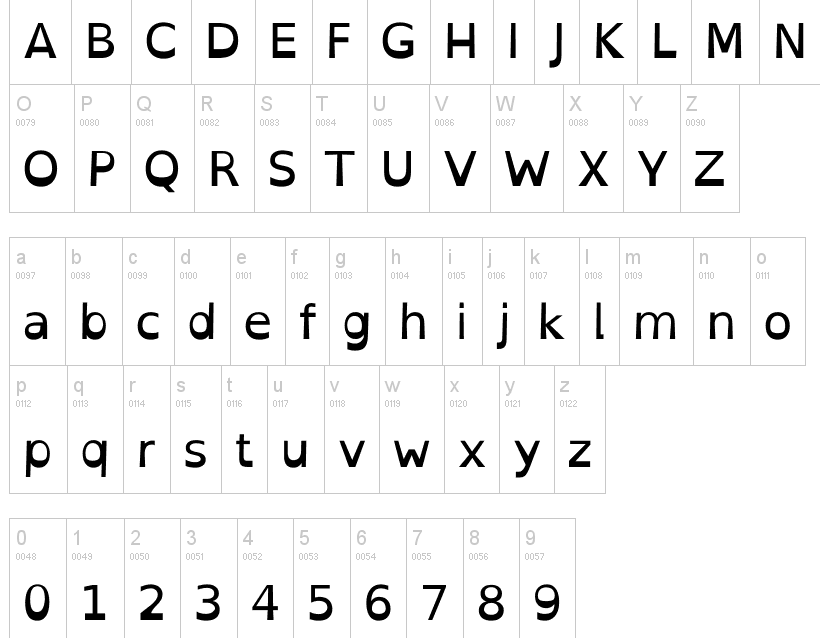 Abelardo Gonzalez is the New Hampshire-based dyslexic creator of Open Dyslexic (2011), a free font specially designed for dyslexia, developed on the basis of Bitstream Vera Sans. The trick he used, a thickening of the bottoms of the characters, had been used earlier by Dutch designer Christian Boer in a font called Dyslexie, which sells for $69 $USD per single-use license. Boer did not like the fact that Gonzalez's font was cheaper.
Boer sent a cease-and-desist letter, even though the two fonts in question are quite dissimilar. Quoting Abelardo's reaction: Legal threats are not awesome. And making threats of violence against others to prevent competition is not very nice. It's really just preventing others from filling a gap in the market. And, if his work is really high quality work, he shouldn't have to resort to threatening me to succeed. He would succeed without them. I don't like seeing legal threats happen to others, and I really, really did not like it happening to me. His demands were also unreasonable.
The end result? Abelardo's typeface is now free, and the dyslexic community has a great free font for its own use.
EXTERNAL LINKS
Abelardo Gonzalez versus Christian Boer
MyFonts search
Monotype search
Fontspring search
Google search

INTERNAL LINKS
David and Goliath ⦿ Typefaces for dyslexics ⦿