David Rudnick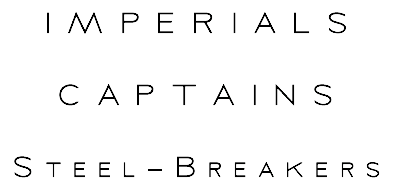 Born in 1986, David Rudnick is a graphic designer in the UK. He created quite a number of typefaces ca. 2013. These include:
Sans: Caszius Caps (titling sans, +Hebrew), Caszius Hallow, Zoa (+Zoa Wassenaar, a sans after Piet Zwart), Amos, Poptimo Blast (heavy and condensed beauty), Ezekiel, J Smith (named after signwriter and typographer Percy J. Smith, 1882-1948).
Grotesks: Clinic Grotesk, Erhard Grotesk (after Nuremberg-based woodcutter Erhard Schön, 1491-1592), Erbar Grotesk Light (after Jakob Erbar).
Avant garde sans: Specter.
Rune simulation: Jerusalem (straight-edged).
Geometric display types: KapilDev.
Lapidary / flared: Neu Symbol (after Philip Bouwsma's Neuhengen), Alsatian.
High contrast fashionable sans: Arcelor.
Octagonal/techno: F Type.
Trajan: Petrus.
Blackletter: Hyperzeit (2013).
Pixelish: Eclipser (2020).
Typefaces not listed above: Alastor, Etude, Ezekiel, HyperTerra, HyperZoa, Kala Light, ManMake, Mandem, Marathon, Tranz Mono, Unity Terminal, Verseau.
EXTERNAL LINKS
David Rudnick
MyFonts search
Monotype search
Fontspring search
Google search

INTERNAL LINKS
Type designers ⦿ Type designers ⦿ Type design in the United Kingdom ⦿ Rune simulation fonts ⦿ Avant Garde typefaces ⦿ Lapidary typefaces ⦿ Typefaces inspired by the Trajan column in Rome ⦿ Hebrew font links ⦿ Fashion mag typefaces ⦿ Octagonal typefaces ⦿ Pixel/bitmap fonts ⦿