Chiba Chiba [Frederico Antunes]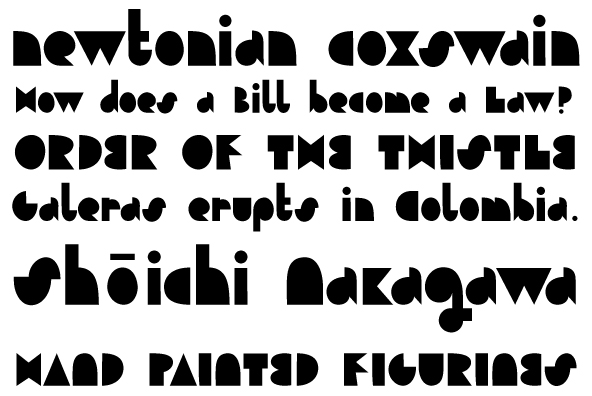 Frederico Antunes (Chiba Chiba) is a designer From Porto Alegre, Brazil.
At T-26, he published the runic display face Pixo (2007). In 2009, he created the boxy rave and drugs-inspired Fiasco (YouWorkForThem) and the experimental Cabulosa (YouWorkForThem). Other fonts include VoidJam and Cachorra (based on urban Brazilian street calligraphy called pixacao).
MyFonts link. YouWorkForThem link. MyFonts foundry link. Personal home page. Klingspor link.