Dries Wiewauters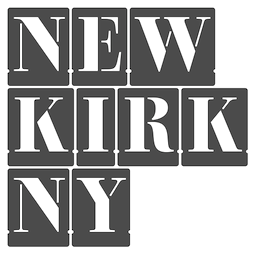 Belgian designer who has a bachelors in graphic design from St. Lucas, Gent (Belgium) and ArtEZ Arnhem (The Netherlands), and a Masters in the same area from both places. He lives in Gent and loves mussels (or, at least, he loves to make posters of mussels). The list of his typefaces:
Nib (2019, Colophon). A wedge serif originally designed for the Museum of Fine Arts in Ghent. It was developed in close collaboration with Ruud Ruttens, the head of their design department.
LUCA School of Arts. A custom typeface, ca. 2015.
Newkirk (2012). A custom all-caps stencil typeface for Scott Newkirk Art Studio in New York.
PDU, or Plaque Découpée Universelle (2010, Colophon). Dries writes: After reading the excellent essay by Eric Kindel: The Plaque Découpée Universelle: a geometric sanserif in 1870s Paris (Typography Papers 7, Reading, 2007), both James Goggin and I got fascinated by the idea of a stencil with which you can draw every letter of the alphabet: uppercase, lowercase, numbers, punctuation. The original stencil was invented in 1876 by Joseph A. David (USA). In order to experience the stencil first hand and because the original is really fragile and very hard to come by, 3 prototypes were laser cut out of 0,5 mm steel. To comply with friends' demand, a small edition of 50 copies was made. To enable smoother drawing these were cut out of 0,2 mm flexible steel.
PDP, or Plaque Découpée Personnalisée, is the result of further experimentation with the Plaque Découpée Universelle. These 18 fonts were made as part of Feed the Library, an installation by the Werkplaats Typografie during the 2010 NY Art Book Fair.
Norwich (2005, pixel family).
Gütz (2006, blackletter).
Rietveld Fatface (2007, fat sans titling face).
Hafssól (2007, pixel face).
Grey Text, Grey Display, Ultra Black (2008-2009). Done for his Masters at St Lucas Academy in Ghent, and The Grey Press. Grey Text is a text face, Grey Display a set of six inline / blackboard bold typefaces, and Ultra Black a fat brush poster face.
Interieur2010 (2010): a type family that started out by modeling a chair.
MAD (2009). A multiline typeface family started from Machine Aided Design typefaces. It evolved over the years into MAD Sans ans Serif and now includes Fill versions well. It will be published by Colophon in 2017.
Scribe. A custom typeface for the identity and house style of Museum voor Schone Kunsten Gent.
EXTERNAL LINKS
Dries Wiewauters
Behance page
MyFonts search
Monotype search
Fontspring search
Google search

INTERNAL LINKS
Type designers ⦿ Type designers ⦿ The Belgian type scene ⦿ Blackletter fonts ⦿ Pixel/bitmap fonts ⦿ Dutch type design ⦿ Stencil fonts ⦿ Brush script typefaces ⦿ Blackboard type ⦿ Corporate typefaces ⦿