Zone38 (or: Codeman38) [Cody Boisclair]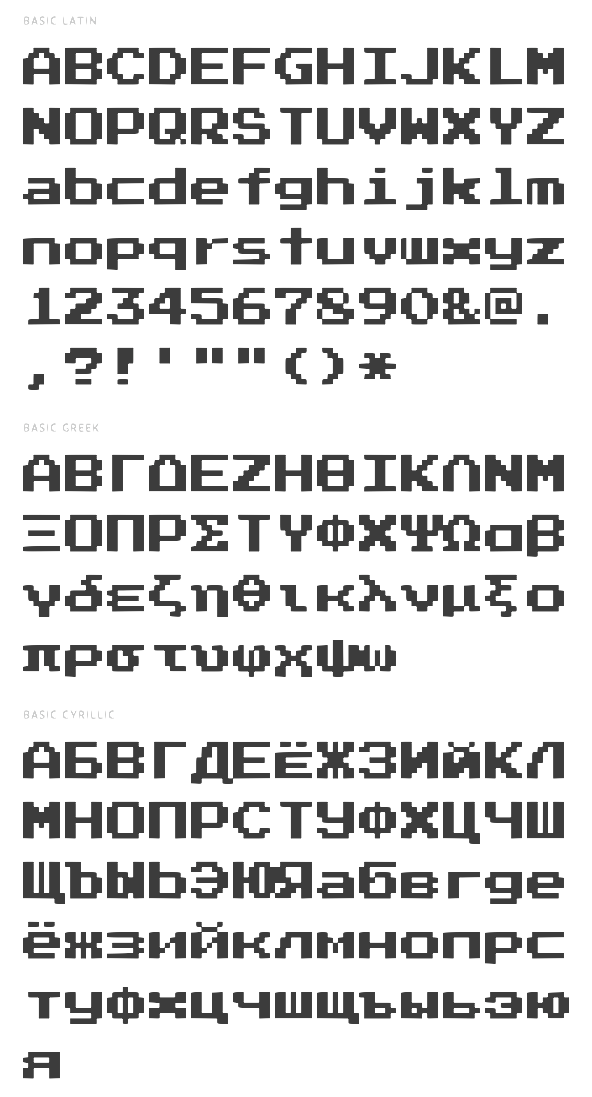 From Georgia, Cody Boisclair's pixel fonts based on fonts found in Nintendo or Super Nintendo games, made in 2001: PCSeniorReg, PressStartReg, ReturnOfGanonReg, LunchtimeDoublySoReg, ManaspaceReg, PressStartK, DeluxeFont (pixel font), SenorSaturno.
In 2003, these were added: Press Start 2P (free at Google Web Fonts and OFL: a bitmap font based on the font design from 1980s Namco arcade games), Yoster Island, Kong Text and DP Comic.
Alternate URL. Devian Tart link. Dafont link. Open Font Library link. Fontspace link.