Carl Stephen Junge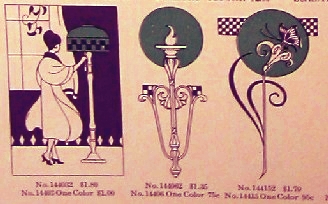 Illustrator and poster designer in Chicago in the 1920s and 1930s, who lived from 1880 (b. Stockton, CA)-1972 (d. Des Plaines, IA). Many of the ornamental typefaces in the Barnhart Brothers&Spindler catalog of 1931, Typefaces: border designs, typecast ornaments, brass rule: selective specimens of preferred matter, are due to Junge. His typefaces:
Caslon Italic Specials (1924).
Swagger Capitals, which already appeared in the 1922 catalog of BBS. Swagger Capitals was reworked by Nick Curtis in 2004 as Mazurka NF [the lower case of Mazurka NF is based on Gothic Novelty Title, perhaps not a Junge type]. Swagger Capitals also inspired Pencraft (2010, Intellecta Design).

Mac McGrew: Swagger Capitals or Swagger Initials were designed by Carl S. Junge for BB&S in 1925. They are virtually monotone, with an elongated flourish on each of the letters, most of which are cursive in character. There are only twenty-four letters, without X or Z. The foundry promoted them as being usable as initials with various typefaces.

Many ornaments were collected and digitized by Nick Curtis in Junge Holiday Cuts NF (2004).
EXTERNAL LINKS
MyFonts search
Monotype search
Fontspring search
Google search

INTERNAL LINKS
Type designers ⦿ Type designers ⦿ Dingbats (original) ⦿ Articles on type design written by Luc Devroye ⦿ Ornamental caps typefaces ⦿ Type scene in Illinois ⦿ Type scene in California ⦿ Type scene in Iowa ⦿ Nick Curtis ⦿ Caslon ⦿