Keith Tam Typography [Keith Chi-Hang Tam]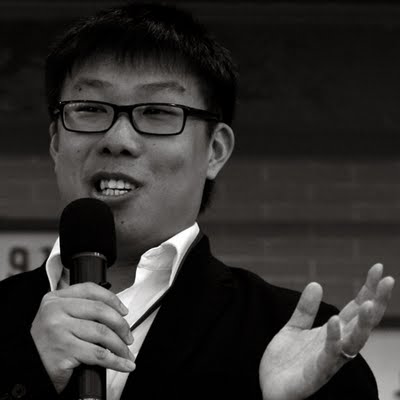 Keith Tam is a graphic designer and type designer born in Hong kong who has lived and worked in the UK and in Vancouver, Canada. He received his MA in Typeface Design at the Department of Typography&Graphic Communication at the University of Reading in 2002. Presently, he teaches art the School of Design, The Hong Kong Polytechnic University. In 2005, along with Michail Semoglou, Keith co-founded Type Initiative, a type foundry and design collective. Currently, he is Assistant Professor in the School of Design, The Hong Kong Polytechnic University. His fonts include Arrival (2005: a font developed during his graduate studies at Reading for reading signs from afar or while driving) and DGSans. Arrival can be bought at Incubator / Village.
He started a discussion on why people pick certain typefaces:
legibility
prevailing trend/fashion
personal taste client's wishes/preferences
historical context (reflecting the time and place of the content)
context of use (kind of paper, method of printing, etc)
stereotypes (established conventions, e.g. script type for wedding invitation)
uniqueness (in terms of distinguishing from others)
He also wrote articles on the slab serif in the 20th century, and the sans serif in the 20th century. At ATypI 2007 in Brighton, he spoke on Typographic bilingualism: a framework for the co-existence of Chinese and English texts. At ATypI 2008 in St. Petersburg, he spoke about issues in Chinese text design.

Main organizer of ATypI 2012 in Hong Kong.
EXTERNAL LINKS
Keith Tam Typography


[Designer info]
Klingspor Museum page
MyFonts search
Monotype search
Fontspring search
Google search

INTERNAL LINKS
Choice of fonts ⦿ The Canadian type scene ⦿ Type designers ⦿ Type designers ⦿ Commercial fonts (small outfits) ⦿ Hong Kong font scene ⦿ Type blogs ⦿ Type design in China ⦿ Map/Travel dingbats ⦿