Software&Fonts for Bodhic Languages&Script [Christopher J. Fynn]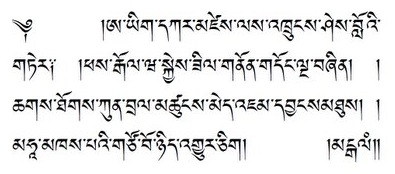 Fantastic page about Tibetan and Dzongkha (Bhutanese) typography and word processing maintained by London-based Christopher J. Fynn. TibKey software is a context sensitive Tibetan Keyboard for Windows 3.1x and '95, and Tibetan fonts. Many great links. He designed CJFUchen and Tibetan Modern A (1994). In 2006, he designed a gorgeous Bhutanese style Tibetan script digital font in OpenType format called Jomolhari. This font also covers Latin. Download it also here and at Google Fonts. In 2009, he created Tibetan BZDMT Uni, a decorative Tibetan unicode font with a didone Latin included---it is based on the freely available BanZhiDa BZDMT font and is trademarked by the BZD Corporation. In 2010, he created DDC Uchen, a font he Dzongkha Development Commission in Bhutan. They have made it publicly available for free distribution under the terms of the Open Font Licence. This font is now used by Kuensel, the national newspaper of Bhutan, as the main font in their daily Dzongkha language edition. It is also used in many books and government publications.
Also check Fynn's list of Tibetan fonts. Open Font Library link. Jomolhari link at the Free Tibetan Font Project. Fontspace link. Pic.
EXTERNAL LINKS
Software&Fonts for Bodhic Languages&Script
Fontspace page
MyFonts search
Monotype search
Fontspring search
Google search

INTERNAL LINKS
Tibetan fonts ⦿ Type designers ⦿ Type designers ⦿ Type design in the United Kingdom ⦿ Bhutanese fonts ⦿ Modern style [Bodoni, Didot, Walbaum, Thorowgood, Computer Modern, etc.] ⦿