NSM Worldwide (or: Greek House of Fonts) [Phelan Riessen]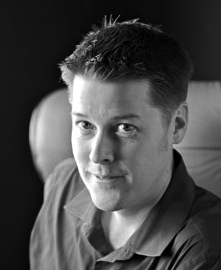 San Diego-based designer (b. 1971) of the free fonts Halloween Too (2015: dripping blood font), Joe Caps Underwood (2015: an old typewriter font), Bad Pad Distressed (2013) and Social Icons (2013), and of the ransom note fonts Distressed Ransom Note (2013), Scary Halloween (a blood drip font) and Yet Another Ransom Note (2013).
In 2016, he designed the dot matrix typeface Ugly Sweater and Ugly Sweater Font Icons.
Typefaces from 2017: Kurlz, Collegiate Greek, Greek House Varsity (Greek athletic lettering), Greek House Brotherhood (varsity font), Joe Underwood (distressed typewriter).
Typefaces from 2018: Hallowed Eve (dripping blood font).