Cesc Design (was: Ceskus Disseny) [Cesc Aldabó]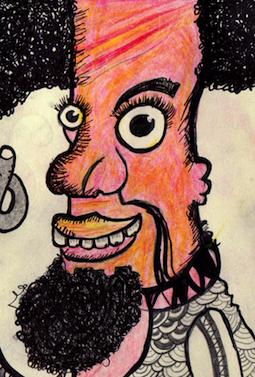 Cesc (Francesc) Aldabó (Ceskus Disseny) is based in Sant Cugat des Valles and/or Terrassa, Spain. Studio Ceskus Disseny created Climb (2011, a decorative typeface), Dingbat Space Invaders (2013, FontStruct: a pixel font inspired by the 1978 video game by Taito Corporation), Letterplayground (a space and alphabets created by Nate Williams), and Grafftastics (2013, a graffiti font used for a festival in Sabadell). In 2014, they made the decorative typeface Climb.
In 2014, Aldabó made Climb Font (based on climbing gear), Tipoencuentro (poster face), Typoasi (modular), 15M Typestencil, and I Love Climbing.
Typefaces from 2017: Walls Talk.
Behance link. FontStruct link. Creative Market link. Older Behance link. Newest Behance link.