Jaroslav Benda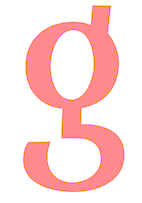 Czech painter, graphic artist, author, designer of postage stamps and posters, b. 1882, d. 1970, Prague. From 1920 onwards he was Professor of Applied Arts at the School of Applied Arts.
Creator of a rather clumsy typeface in 1923 that exhibits quite a few irregularities (image below from Veronika Burian's thesis). Veronika writes: In the 1930s, Benda attempted to develop his first, typically Czech, typeface. He sent his drawings to the Monotype Corporation for casting, but the design never made it into production. As Benda believed the drawings had been destroyed, he continued revising his own version until the 1960s. In 1962, at the age of 80, he and his daughter Jarka Tupa published Betu (Benda-Tupa), an evolutionary conclusion of the designs supplied to Monotype. Donald Partyka believes that Betu was designed in 1952, but, as mentioned above, it has its roots in that original typeface from 1923. Revivals and reinterpretations of his work:
In 2012, at Type@Cooper in New York, Donald Partyka revived Betu as Benda.
In 2017, Tomas Brousil designed a typeface in Benda's honor, simply called Jaroslav.
In 2017, Slavka Jevcinova published Avory at Rosetta Type Foundry.
References: In 2014, Petra Docekalova wrote a thesis about Jaroslav Benda. This led to the book Jaroslav Benda 1882-1970 by Lucie Urbankova and Petra Docekalova (2017).
EXTERNAL LINKS
Jaroslav Benda
Behance page
MyFonts search
Monotype search
Fontspring search
Google search

INTERNAL LINKS
Type designers ⦿ Type designers ⦿ Type design in Czechia ⦿