RetroSupply Co [Dustin Lee]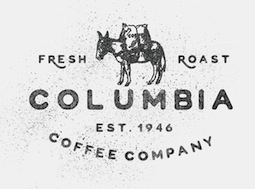 Dustin Lee (RetroSupply Co, Portland, OR, and before that, Palo Alto, CA) sells RetroType, an add-on for Illustrator to make text appear retro. After setting up RetroSupply in 2013, he made the handcrafted poster fonts Roaster (2015) and Wild Fire (2015), the bold octagonal typeface Authority (2015, in standard, rounded and distressed sub-styles; inspired by public transport typefaces from the 1970s; with Scott Fuller), the monoline connected script typeface Palm Canyon Drive (2015: inspired by California in the 1940s and 1950s), the cartoon font Nincompoop (2015; we find this note: Nincompoop was designed by award-winning illustrator, designer, teacher and author Von Glitschka. Until now, this font was part of Von's personal collection of resources. Now you can have this hand crafted typeface for your personal arsenal), the multiline logo font family Solid 70 (2015), and the semi-blackletter typeface Unlucky (2015).
Typefaces from 2016: Night Hawk (art deco), Over Easy (art deco), Leutner (multilined: the text is unclear whether Dustin designed this himself, or whether Aaron Sechrest is the designer), Transistor (super-condensed, retro), Komrade (a layered constructivist font), Firebox (a western typeface co-designed with Scott Fuller).
Typefaces from 2017: Blockprint, Machine Shop.
Typefaces from 2021: Lovestruck (psychedelic).