Friedlaender versus Masterfont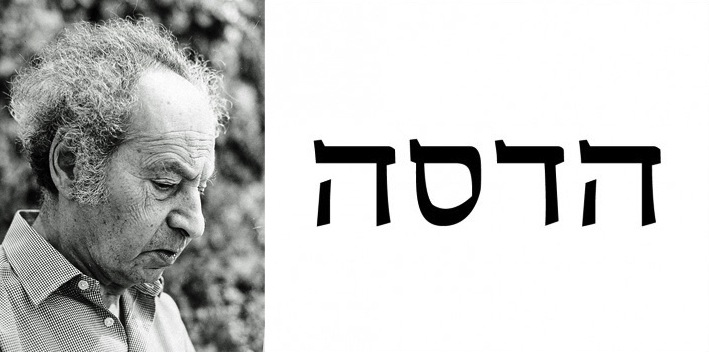 Reporting on a lawsuit brought by Hannah Tal, daughter of Henri Friedlaender who designed the famous Hebrew typeface Hadassah in 1958, in 2009 against the Israeli type foundry Masterfont. The quotes below, in italics, are from a 2011 article in Haaretz written by Yuval Saar.
Exclusive rights to the Hadassah Hebrew typeface belong to the daughter of the man who designed it about 70 years ago, a Jerusalem court ruled this week.
In 2009, Hannah Tal filed a NIS 4.5 million copyright infringement suit against the Israeli company Masterfont for selling the popular typeface created by her father, Henri Friedlaender, for many years without her consent. Ayala Tal, Hannah Tal's daughter and Friedlaender's granddaughter, works at Haaretz as a graphic artist.
On Monday, Jerusalem District Court Judge Refael Yacobi announced that Tal owned the digital as well as the print rights to Hadassah, having inherited them from her father at his death. The court now must determine whether Tal suffered financial damage as a result of Masterfont's copyright infringement. If so, the court will set the amount of compensation the company owes her.
"After around five years of legal battles and many more years in which Hadassah was sold in a piratical and unethical manner, I'm happy for the opportunity to ensure the future of the typeface in the manner that it and its creator deserve," Tal said.
Together with Koren, Narkisim, Aharoni and Frank-Ruehl (the typeface used by the Hebrew Haaretz), Hadassah is one of the most important Hebrew typefaces. The German-born Friedlaender began developing it in the Netherlands after fleeing there to escape Nazi anti-Semitism, and continued to work on it during World War II, which he spent hidden in an attic by his wife. After immigrating to Israel, he continued to study, teach and work in typography, and in 1971 he was awarded the Guttenberg Prize.
"Hadassah is a unique and original work of art that experts have described as groundbreaking stylistically," Tal said.
According to Tal's attorney, Narda Ben-Zvi, Masterfont owners Piki and Zvika Rosenberg do not deny using and selling Hadassah. "Zvika Rosenberg even admitted in court that such actions constituted an infringement of the copyright owner's rights," Ben-Zvi said. "What's left now is to determine the appropriate payment for damages, taking into consideration the use made of the typeface and the copyright infringement."
Attorney Jacob Calderon, whose firm represented Masterfont, slammed the verdict and the judge. "The judge didn't read what he should have read and didn't understand what he did read," Calderon said. "Anyone reading the court transcripts can see that in 1950, Friedlaender renounced all his rights to the typeface. Now a judge comes and issues a ruling on God knows what grounds. I wouldn't say he was afraid, but in the oddest way he didn't consider the evidence and conducted every session in a unilateral manner. There's a serious problem with the judge's integrity and his comprehension. Apparently he was somewhere else, presiding over a different case with different evidence."
Calderon added that Masterfont intends to appeal the verdict.