Millieangelo Design Co [Max Ayalla]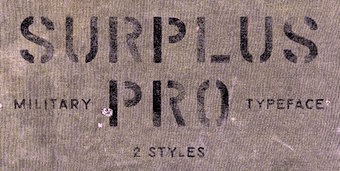 Mission, KS-based designer of the spurred Victorian display typeface Legendary (2013).
In 2016, now located in Kansas City, MO, he designed the rough stencil typeface Surplus Pro.
Typefaces from 2017: Sumner (soft edge sans), Union Made (a vintage typeface family: It offers that bit of that masculine, whiskey drinking, machine using, denim wearing, ass-kicking touch to any design or logo), Argentine (a great roughened poster font), Kansas City, Pueblo Blackletter (tattoo font), Sylvester (headline sans), Soft Block (vintage octagonal typeface).
Typefaces from 2018: Homestead, MDC Uptown, Vintage Athletic, Venice Gothic, Bevel Block.