Liron Lavi Turkenich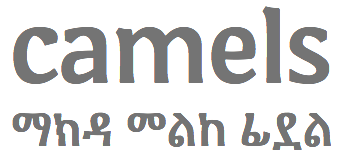 Lavi Turkenich graduated at Ramat Gan's Shenkar College of Engineering and Design, Bezalel Academy of Arts and Design, Jerusalem, in 2012. She created Aravrit (Arabic-Hebrew) as her final project. She graduated from the MATD program at the University of Reading, class of 2013. Liron's graduation typeface there, Makeda, is the first typeface that covers Latin, Hebrew and Amharic (Ethiopic) in a purposeful sense, i.e., not as three parts of one of the well-known full Unicode fonts. Liron writes: The three scripts were designed simultaneously in order to allow mutual influences. The design efforts were put into harmonising the scripts into one coherent family, while preserving their basic traditional structure. Makeda is named after an Ethiopian Queen also known as the Queen of Sheba.
Haaretz writes this about Aravrit: Lavi Turkenich does not speak Arabic, but she says she made substantial use of the comments she solicited from Arab passengers she approached at random during her daily train commute from her home in Haifa to her studies in Ramat Gan. Lavi Turkenich's Aravrit is somewhat less legible for speakers of both languages than each of the original typefaces from which it was crafted, and the Arabic letters are isolated rather than attached as they are usually written.
Lefty (2014) is a Hebrew calligraphic typeface.
In 2015, Nick Shinn and Liron Lavi Turkenic co-designed the Google Font Bellefair. Bellefair started life as a Latin typeface designed by Nick Shinn. Then a Hebrew typeface was designed as part of the project by Liron Lavi Turkenich, to be a good match in terms of style, weight and overall color. Github link.
Speaker at ATypI 2014 in Barcelona, and essential pillar in the organization of ATypI 2017 in Montreal.
EXTERNAL LINKS
Liron Lavi Turkenich
MyFonts search
Monotype search
Fontspring search
Google search

INTERNAL LINKS
Type designers ⦿ Type designers ⦿ Type design in Israel ⦿ Hebrew font links ⦿ African fonts ⦿ Typefaces and type design for Arabic ⦿ Calligraphic typefaces ⦿