ATypI 2014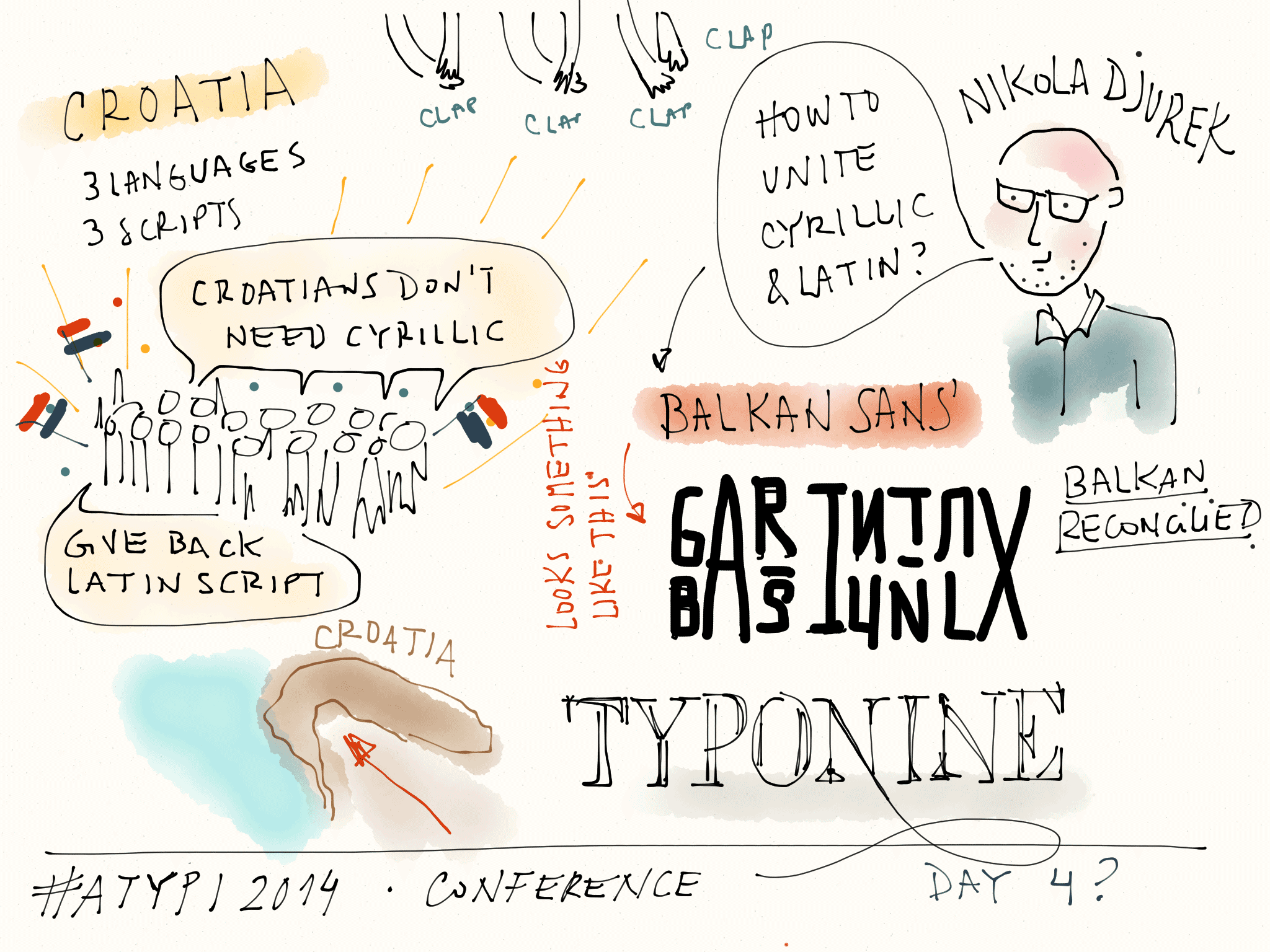 ATypI 2014 was held in Barcelona from 17-21 September 2014. The first two days were at the spectacularly beautiful BAU School of Design and the last three at the Museu del Disseny.
Speakers included Alexander Cooper, Matthew J. Rechs, Azza Alameddine, Andreu Balius Planelles, Jesus Barrientos, Sofie Beier, Caleb Belohlavek, David Berlow, Ann Bessemans, Henrik Birkvig, Noe Blanco, Nathan Davis, Nikola Djurek, Nathalie Dumont, Behdad Esfahbod, Martina Flor, Domen Fras, Tomas Ferrari, Rezan Gassas, Yashodeep Gholap, John Giannopoulos, Stuart Gill, Rose Gridneff, Theodore Harrison, Andrew Haslam, Masataka Hattori, Paul Hunt, Thomas Huot-Marchand, Eric Kindel, Boris Kochan, David Kuettel, Indra Kupferschmid, Kevin Larson, David Lemon, Jean-Baptiste Levee, Bruno Maag, Thomas Maier, William Montrose, Oriol Moret-Vinals, Paulo Moretto, Haytham Nawar, Meta Newhouse, Alessia Nicotra, Ryoko Nishizuka, Toshi Omagari, Michele Patane, Raquel Pelta, Joan Carles Perez Casasin, Yves Peters, Thomas Phinney, Albert-Jan Pool, Daniel Reynolds, Daniel Rhatigan, Jay Rutherford, Keitaro Sakamoto, Alice Savoie, Jose Scaglione, Rainer Erich Scheichelbauer, Georg Seifert, Manuel Sesma, Fred Smeijers, Liron Turkenich, Michael Twyman, Gerard Unger, Jim Wasco, Jurgen Willrodt, Taro Yamamoto, Onur Fatih Yazicigil, Erik van Blokland, and Ozlem Ozkal.
The meeting was a stunning success as seats were sold out more than a month in advance. On the other hand, considering the loss of income this entails for ATypI as an organization, the lack of a contingency plan is also a failure of sorts. The general feeling was that this was possibly one of the best ATypI conferences ever.
Links: Tweets. Album by Magnus Rakeng. Album by TypeTogether. Photographs by Nina Stossinger. Martina Flor's sketches of the talks.
EXTERNAL LINKS
ATypI 2014
MyFonts search
Monotype search
Fontspring search
Google search

INTERNAL LINKS
Past conferences on type design ⦿ Type design in Catalunya ⦿