Oldschool Designer Co (or: Design Dukkan, or: Font Art) [Fatih Günes]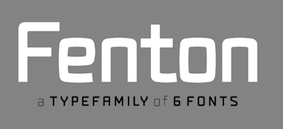 Fatih Günes, an art director in Milan and/or Bursa, Turkey, extended Lukasz Dziedzic's free Lato font (2010) for Turkish, in his Lato TR (2013). In 2015, he made the rounded slightly elliptical sans typeface family Fenton.
In 2016, Fatih designed Magnificent, Yellow Shoes, Tweety Sweety Script and Brother, the calligraphic scripts Sunshine Rose and Japille Script, the brushy Las Vegas, the scribbly Habgost Script, William Kidmon (signature script), Sunshine Rose, Ravishing (brush script), Stemle, Specific (a techno sans), Harley Quinzel, Lemonade Script, Xandek (signage script), Antony Bradshaw Script, Roseline Script (brushy), Yusuf Kral Artistica Font, Lustinmal Script, Twister Script and Amsterdam Script.
Typefaces from 2017: Garrett Russol (signature script), Rarrettant, Kind Smithen, Midnight Blue Brush, Ramsterink Script, Bob Husk Brush, Justinot Infinity (marker script), Wild Kogsit (dry artistic brush), Waterlife, Harmony Script, Bluejeans (dry brush), Alice Blue (brush lettering), Sparkling, Hellocity (dry brush), Livingstone, Zombies (free dry brush font), Northshine (dry brush font), Jack's Adventure Book (curly vampire script that could also work as a children's book font), Jasmine (brush script), Specific (squarish), Saturday (brush script), Majestic (brush script), Relative Script, Kensington, Sandy Brown (script).
Aka Design Dukkan and as FontArt. The free Hand-Crafted Font Collection of 2017 includes Angela's Hopes, April, Belongsto (dry brush), Black, BobRaeal, December (dry brush), Fevhil, Hemlok, Jaguar, Jungle (very dry brush font), Kitchen, La Alorta, La Rose, Permanent, Ramses, Relax (textured), San Francisco, Saturday, Snake, Tools, Witness (textured).
Typefaces from 2018: Avelia, Abelia, Waton Kattuk, Gatasuunk (a lovely dry brush script), Kasterl Rom Script, Gold Mastey, Famous Bristol (watercolor brush), Christmas Icons.
Behance link. Another Behance link. Creative Market link. Old URL. Behance link for FontArt. Creative Market link for Design Dukkan. Creative Market link for Oldschool Designer. Fontart link. See also Fontart, Font Art, or Son of Art.
EXTERNAL LINKS
Oldschool Designer Co (or: Design Dukkan, or: Font Art)


[Buy fonts]


[Designer info]
Fontspring link [Buy fonts]
Creative Market page
MyFonts search
Monotype search
Fontspring search
Google search

INTERNAL LINKS
Type designers ⦿ Type designers ⦿ Type design in Italy ⦿ Type design in Turkey ⦿ Commercial fonts (small outfits) ⦿ Anthroposophy and type design ⦿ Brush script typefaces ⦿ Signage typefaces ⦿ Signature/logo fonts ⦿ Dry brush script typefaces ⦿ Sites with only a few free fonts ⦿ Textured typefaces ⦿ Horror fonts ⦿ Curly typefaces ⦿ Christmas / Season's Fonts ⦿ Watercolor brush script typefaces ⦿