DBSV [Vangelis Dim. Gardikiotis]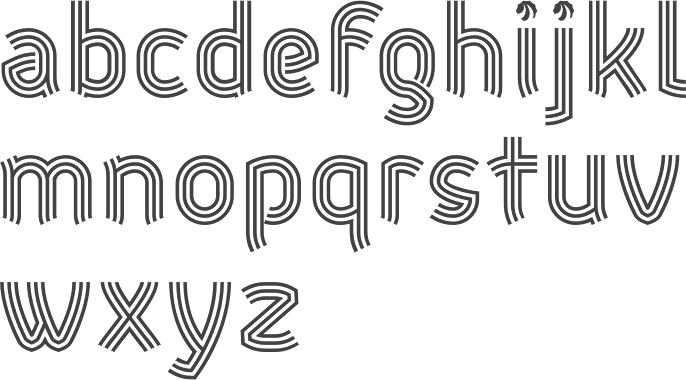 DBSV Moulding Ideas is a creative agency and type foundry located in Larissa, Thessaly, Greece. Their first typefaces are the layered monoline sans family Aeolus Pro (2014, in dashed, bilined and trilined versions called Staccato, Rail and Tribe; by Vangelis Dim. Gardikiotis) and the curvy monoline typeface Khamai Pro (2014), which was a dashed line version called Khamai Pro Staccato, a bilined version called Khamai Pro Rail, and a trilined version called Khamai Pro Tribe. All typefaces cover Latin, Greek and Cyrillic.
In 2015, Vangelis Dim. Gardikiotis designed Corset Pro and Artios Pro (a narrow techno family).
In 2016, he designed the informal curvy display typeface Pentathlon Pro. In 2017, he published the Latin / Greek / Cyrillic typeface family Cyceon Pro, and in 2018 Eris Pro.
Typefaces from 2019: Noema Pro.
Typefaces from 2020: Saeta Pro (a display family in twelve styles).