BluGraphic (or: Graphic Pear) [Wassim Awadallah]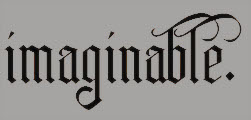 BluGraphic (Wassim Awadallah, Beirut, Lebanon; but also claimed to be in Bern, Switzerland) specializes in free vector format graphics and typefaces. These include the modular sans typeface family Form (2014), and a collection of vector format icons (2013), weather symbols (2013) and arrows (2014). In 2017, he designed the tall sans typeface Giraffey, Viana Script, Valencia, Quenos (didone caps), Soigné (italic fashion mag typeface), Rhama Gothic (blackletter), Florence Script, Alvania, Prink Script, Virtuous Slab, Less Sans, Amigo Script and Holland Script. In 2018, he designed Strain and Tempo (a free modular typeface).
Typefaces from 2019: Lemon&Fresh, Germany (script), Cremona (a free fashion sans), Designer (sans). Behance link. BluGraphic link.
EXTERNAL LINKS
BluGraphic (or: Graphic Pear)
Behance page
MyFonts search
Monotype search
Fontspring search
Google search

INTERNAL LINKS
Type designers ⦿ Type designers ⦿ Typefaces with arrows ⦿ Icon fonts ⦿ Type design in Lebanon ⦿ Sites with only a few free fonts ⦿ Modern style [Bodoni, Didot, Walbaum, Thorowgood, Computer Modern, etc.] ⦿ Fashion mag typefaces ⦿ Blackletter fonts ⦿ Type design in Switzerland ⦿