Pedro Canario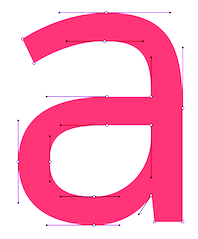 Communication designer and musician from Portugal, who has I a BA in Communication Design from the School of Fine Arts of Porto. Together, Pedro Canario (Porto, Portugal) and Nuno Queiros (Porto, Portugal) designed the free modular typeface Retiro in 2014, during their studies at Oporto's School of Fine Arts. Not to be confused with the earlier Retiro typeface by Porchez and Levy. In 2014, he designed the hipster typeface Cassiopeia. In 2015, he created the free vector format logotype Creatrio.
Typefaces from 2016 include the sans typeface Andromeda (designed for his Masters Thesis at the School of Fine Arts of Porto).
Behance link. Creatrio site run jointly with Tiago Fernandes.
EXTERNAL LINKS
Pedro Canario
Behance page
MyFonts search
Monotype search
Fontspring search
Google search

INTERNAL LINKS
Type designers ⦿ Type designers ⦿ Type in Portugal ⦿ Sites with only a few free fonts ⦿ Hipster fonts ⦿