Tipokujna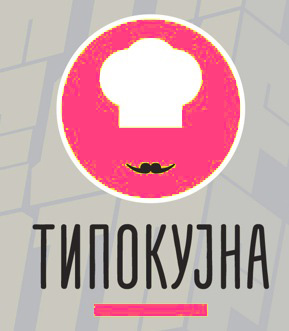 Tipokujna (Typo Kitchen) is a workshop organized in 2013 by Macedonian type designer Lasko Dzurovski and Creative Exchange. The typefaces made during this workshop can be freely downloaded:
Cover (Nebojsa Geleski, Goce Veleski, Anke Klein, Vlatko Ristov). A strong-willed sans typeface.
Topola (Milan Stojanov, Anastasia Manasievska Georgi night, Elena Gjorgjievska). A thin sans display typeface.
Banana (Vanja Stork). A Cyrillic-only hand-drawn typeface.
Tube (Sanja Spasovska). A gaspipe sans.
Constellation (Martin Kovachki). A connect-the-dots typeface.
Kenzo Tange Light & Slab (Mary Veterovska, Irma Velkoska, Igor Delov, Iko Ilievski). A great geometric slab and sans pair.
Skorid (Lasko Dzurovski). A heavy octagonal / mechanical typeface that can stop a Russian tank.
Mountain (Isaac Vishnjikj). A sans typeface.
Bipolar (Mickey Stefanovski). A thin geometric avant-garde sans in which condensed and wide letters can be mixed for dramatic effects.
Karmakasha (Alexander Peshevski). A rounded sans.
Apron (Alexandra Noveska). A hand-printed typeface.
Hoi (Costa Lazarevski).
EXTERNAL LINKS
Tipokujna
Behance page
MyFonts search
Monotype search
Fontspring search
Google search

INTERNAL LINKS
Type designers ⦿ Type designers ⦿ Type design in Macedonia ⦿ Cyrillic type design ⦿ Sites with only a few free fonts ⦿ Past conferences on type design ⦿