Mr. Black Fonts [Miguel Angel Padriñán Alba]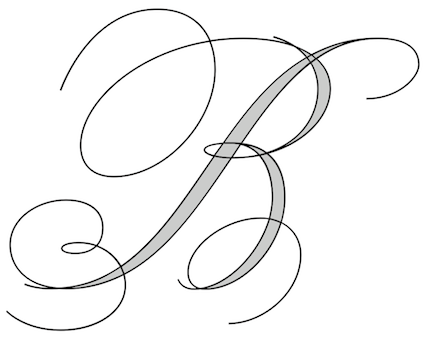 Iztapalapa, Mexico City-based graphic designer. Creator of Pixa Square (2014: a dot matrix typeface family that includes some arcade game dingbats as well), Domino (2014: digitization of a typeface by Sabino Gainza), Norma Script (2014, avant-garde sans), Norma Cursiva (2014), Macmillan (2014, sans), El Corondel (2014, signage script), Taller (2014, done with Manuel Flores), Mr. Pascal (2014: LED or kitchen style typeface for numbers on watches), Britannia Capital (2014: a calligraphic copperplate typeface), Alfaomega (2014, avant-garde sans), Alfaomega Cursiva (2014, school script font), Espiral (2013, a Victorian school project font at Escuela Nacional de Artes Plásticas UNA).
In 2016, Ayi Studio (Mexico City) published the constructivist typeface family Alek Rodchenko, which was jointly designed by Miguel Angel Padrinan Alba and Victor Manuel Flores Lopez. One must assume that they run Ayi Studio.
Behance link. Newer Behance link. Old Wordpress link. Newest MyFonts link.