FreeFonts4All [Ofir Shavit]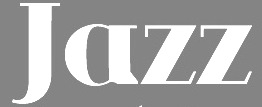 The Tel Aviv, Israel-based author of the font editor Font Ark created a few (free) fonts himself: Hebrew Alphabet (2015, a ribbon font), Kloe (2014: a sans in 12 styles), Agent (2014: octagonal typeface), Octopus (2014: an 18-style geometric sans family), Fritz (2014) and Rodus (2014). Ofir studied Industrial design at Bezalel Academy of Art & Design Jerusalem.
In 2015, he made the 12-style didone family Goral, which has a Peignotian sans set, FF4A Goral, and a serif set, FF4A Goral Serif. In 2016, he designed the sans typeface family Aran.
Typefaces from 2017: Adiva (a stunning eccentric typeface with one free weight).
In 2018, he designed the Hebrew typefaces OS Villi Stens, OS Gibor, OS Egul and OS Zusha, and a wonderful Latin cursive typeface.
EXTERNAL LINKS
FreeFonts4All
Behance page
MyFonts search
Monotype search
Fontspring search
Google search

INTERNAL LINKS
Type designers ⦿ Type designers ⦿ Type design in Israel ⦿ Sites with only a few free fonts ⦿ Octagonal typefaces ⦿ Modern style [Bodoni, Didot, Walbaum, Thorowgood, Computer Modern, etc.] ⦿ Hebrew font links ⦿