DC Fonts (was: Aught Five) [Denise Chandler]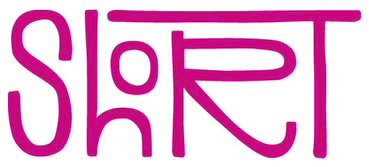 Eagle Mountain, UT-based creator of free and commercial fonts and icons, ca. 2014---often poster fonts in the style of Pintassilgo or Hanoded---including Pleasantly Plump Icons (2013), Skewed Icons, Stacked (2013), Torple (2014), DubBub (2014), End To End Mini (2014), The Right Stuff Mini (2014), Gab Mini (2014), Two and Two Mini (2014), Peabo (2014, stars and stripes font), Forfty Mini (2014), Scribble (2014), Quick & Dirty Mini (2014), Cedar (2016), Aquabella (2016).
Typefaces from 2017: Milk&Honey, Sweet&Silly, Barb&Cally, Chirp, Crackalackin, Mojave Script, Bottega, Beachwood, Truant, Totally Tubular, Marimba (rounded script in Wide, Sans, Slab and Doodles styles), Summertime (brush script), Waliroo (a creamy interlocking poster typeface), Hello Spring, Highflier, Strawberry Dreams, Childish Reverie (a great playful font).
Typefaces from 2018: Forever Grateful, Acres, Shriek (a Halloween font), Too Cool for School, Sketchy Story, Jokers, Cottage+Farmhouse, One in a Melon, Thin Stanley, Stacked, Labeck, Mother Nature, Kristof (for children's books), Anything Goes (another children's book font).
Aka Aught Five, and as Denilchan. Creative Market link. Home page for Aught Five. Homer page for Denise Chandler.
EXTERNAL LINKS
DC Fonts (was: Aught Five)
Fontbundles link [Buy fonts]
Creative Market page
MyFonts search
Monotype search
Fontspring search
Google search

INTERNAL LINKS
Type designers ⦿ Type designers ⦿ Icon fonts ⦿ Handwriting fonts ⦿ Type scene in Utah ⦿ Commercial fonts (small outfits) ⦿ Children's handwriting fonts ⦿ Dingbats (original) ⦿ Horror fonts ⦿