Sharp & Type [Juan Casco]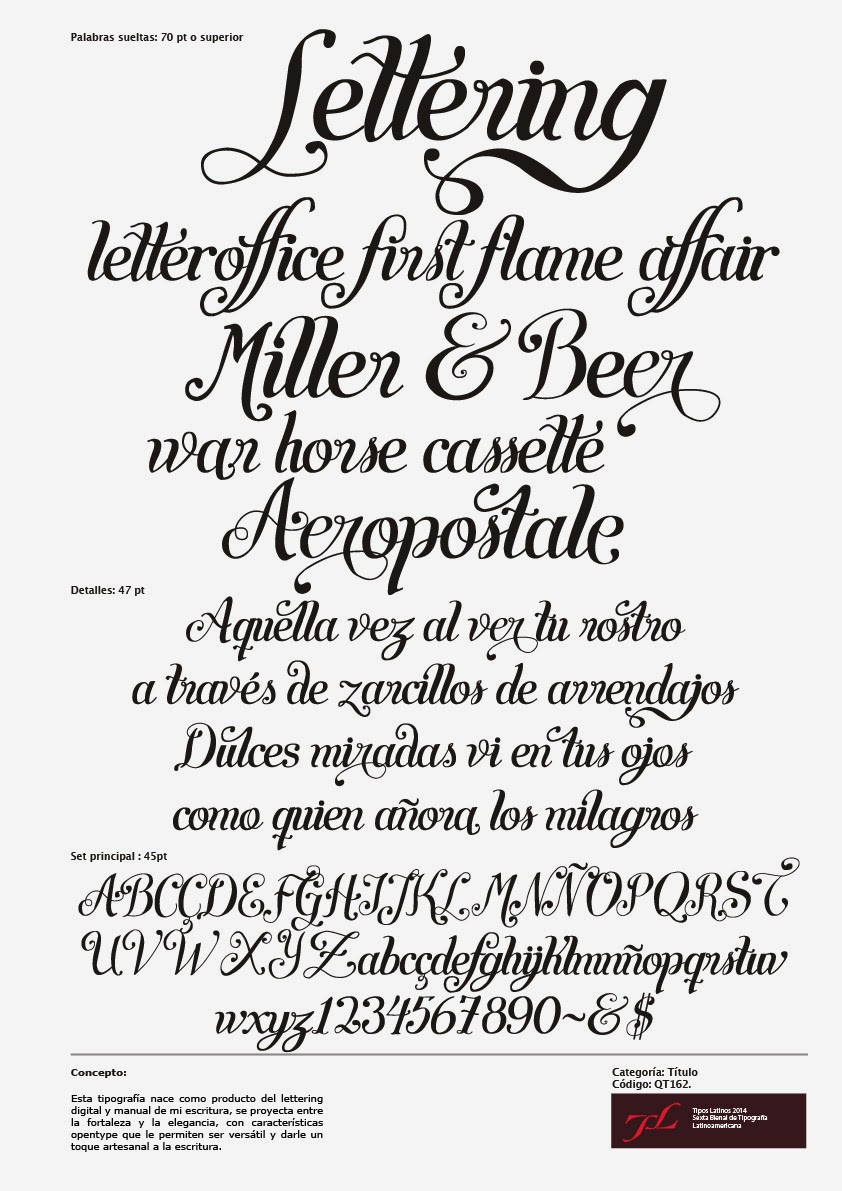 Type foundry set up by Juan Casco (Puyo, Ecuador) in 2013. Its typefaces as of 2014 include Jeniffer Script (a vampire script), Darkshire JZ (by Jeniffer Zuñiga), Frozen Script (by Juan Casco), Tramonta, Elrie Roman, Linexter (by Juan Casco), Refugiatta Bold, Ninja Turtles (modular and squarish), Frozen Roman, Guardians of the Galaxy (octagonal sci-fi face).
In 2015, Juan designed Huntsman, Funpool / Deadpool (movie titling font), Antman (based on the movie), Daredevil, Iron Tech (octagonal, techno), Limon Script (signage script), Viaje Script, Camomila (script), and The Marauders (a pirate typeface).
Typefaces from 2016: Silabario Waodani, Lemon Hipster (sign painting font), Slim Chef (narrow, handcrafted), Atemporal (blackboard bold style), Symphony Script (calligraphic).
Behance link. Home page. Creative Market link. Klingspor link. Fontspace link. Abstract Fonts link.