Hugo Dumont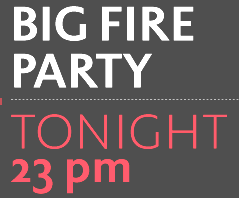 During his graphic and type design studies at Ecole Estienne in Paris (2013-2015), Hugo Dumont created the Arabic and/or Indic simulation typeface Humanist (2014). Still in 2014, Julien Priez, Hugo Dumont, Jérémie Hornus and Alisa Nowak co-designed Rowton Sans FY, a sans family patterned after Gill Sans in six weights, from Hairline to Bold---named after Arthur Eric Rowton Gill, it has the Gillian lower case g but italic lowercase is a bit too far afield for my own taste, especially the squeezed g.
In 2015, he created the uncial typeface Scylla and the display sans Ban (named after Japanese architect Shigeru Ban, Ban was his graduation typeface). From 2015 until 2019, he is doing a Masters at Ecole Nationale Supérieure des Arts Décoratifs de Paris.
In 2016, he designed the bitmap-inspired hipster typeface Building (2016).
In 2020, he released the humanist sans family Synonym at Fontstore / Fontshare.
EXTERNAL LINKS
Hugo Dumont
Behance page
MyFonts search
Monotype search
Fontspring search
Google search

INTERNAL LINKS
Type designers ⦿ Type designers ⦿ Type design in France ⦿ Arabic simulation typefaces ⦿ Indic simulation fonts ⦿ Uncial typefaces ⦿ Eric Gill and his typefaces ⦿ Pixel/bitmap fonts ⦿ Hipster fonts ⦿