David Lafourcade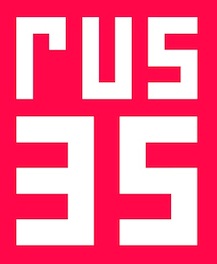 During his graphic design studies in Lyon, France, David Lafourcade created the constructivist typeface Rus 35 (2014), the Trajan typeface Oedipe Antique (2014) and the Fraktur typeface Dornach (2014).
In 2015, he made the crazy arts-and-craftsy typeface Whaye, the geometric script typeface Fibule (which has starter, middle and end glyphs), and the hacker typeface Gaio.
Typefaces from 2016: Aldgate (inspired by London transport signs), Dragonfly, Rallonge (a circle-based typeface designed to be stretched).