MakeMedia Co [Callie Hegstrom]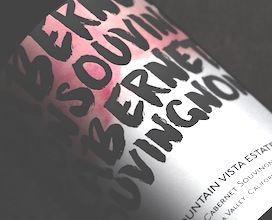 Littleton and Denver, Colorado-based designer who created the curly typeface Veronia (2014, with Cindy Kinash), the hand-crafted poster typeface Rustica (2014) and Seaworthy (2014). With the Extras (dingbats), this font is ideal for books or movies on pirates and adventure islands. She also made many vector packs with frames, borders, banners and dingbats grouped under Tropica or Rustica.
Typefaces from 2015: Boutique Script (brush script), Loveletter (brush script), Thriftshop Hand (Sans, Brush, Extras), Smitten (a great watercolor brush script), Lettersmith, Sweetgrass (curly script), Manhattan Darling (a gorgeous brush script).
Typefaces from 2016: Five Boroughs (brush font), Taco Tuesday, Brushfire (brush script), Melon Mojito (a great summery hand-crafted font), Texas Toast, Bellissimo Brushed (a great brush script), Chopshop (free brush font), Cheers (curly script), Ink Bandits (sans and script pair), Blush (connected script).
Typefaces from 2017: Ciao Amore (a great layerable typeface family), Bloomsberry, Punchbowl, Cabana Kingpin, Bourbon & Buttermilk, Fresh Picked, Magnolia Merchant, Buttermilk Farmhouse, Millennial Script, Millennial Sans, Moonstruck (dry brush), Typeset.
Typefaces from 2018: Hey Bombshell, Thicket & Thatch (a rustic font trio, with plenty of ornaments), Portabella (SVG script), Portabella Serif, Love Potion (a boudoir script collection), Blush And Bloom, Among The Wildflowers.
Typefaces from 2019: La Paloma Script, Bushel And Peck (+Elements).
Typefaces from 2020: Cottonwood Market, Indigo Moon (a decorative serif).